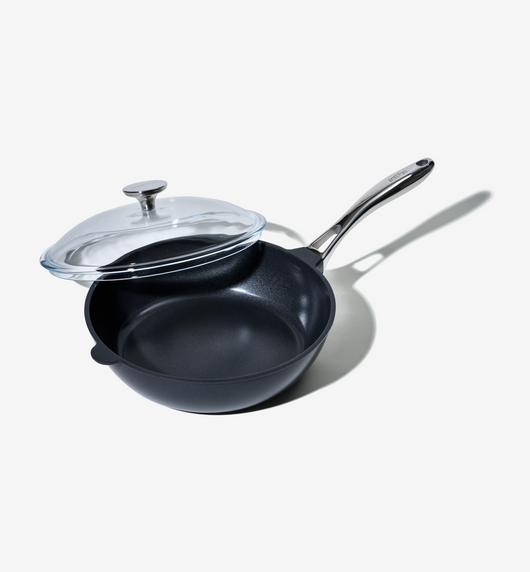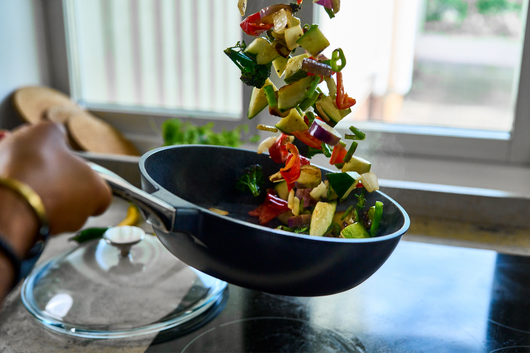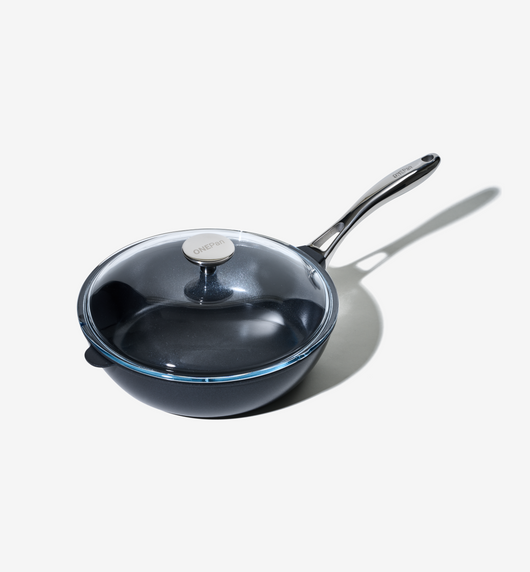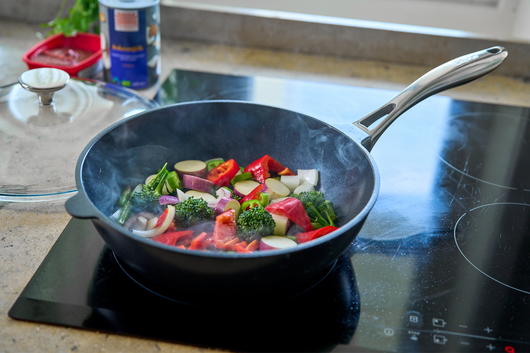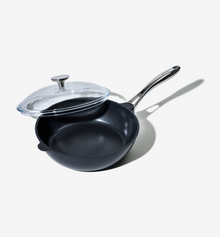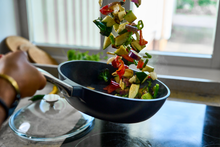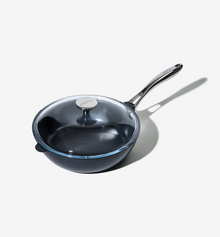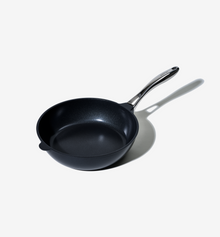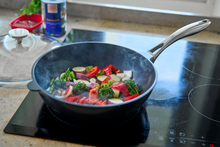 Ceramic Non-Stick
Made in EU
Premium Glass Lid.
Sauté
Ergonomic handle
Oven proof
PFAS-free
Re-coatable
Recycled alumnium
View full details
Subscribe to the all-new OnePan 26cm Sauté Pan
Introducing OnePan 26 Sauté Pan - where circular and culinary innovation meet. Rooted in our commitment to challenging the norms of traditional kitchenware, as we believe in the radical idea that one pan is truly all you'll ever need. 

About One+ Subscription
Stop worrying about toxic scratches and food sticking. When you're a One+ member and the coating on your pan eventually wears out, you'll receive a OnePan fully restored to its original condition delivered to your doorstep. We take care of your worn-out OnePan and restore it for the next user.
You emit 20 times less CO2 by restoring your pan to its original condition instead of discarding it and buying a new one.

A kitchen essential, made to last
OnePan believes in kitchenware that's made to be used, not discarded. Our commitment to quality and innovation ensures that OnePan products are products you'll never have to say goodbye to. 

Free Re-Coats when needed (max every 18th month)
Try for 30 days: money-back guarantee if not satisfied
Cancel anytime (495:- return fee from 1-18 months)
Benefits from OnePan's circular community: One+
Always get 15% on OnePan's full product range
Be the first to try new circular products and recipes