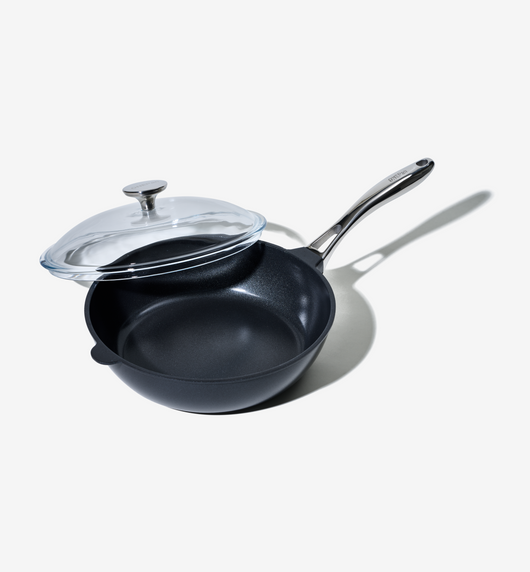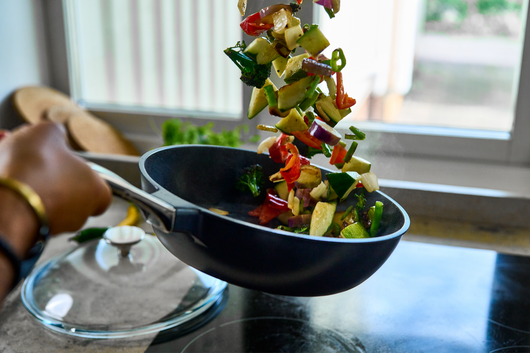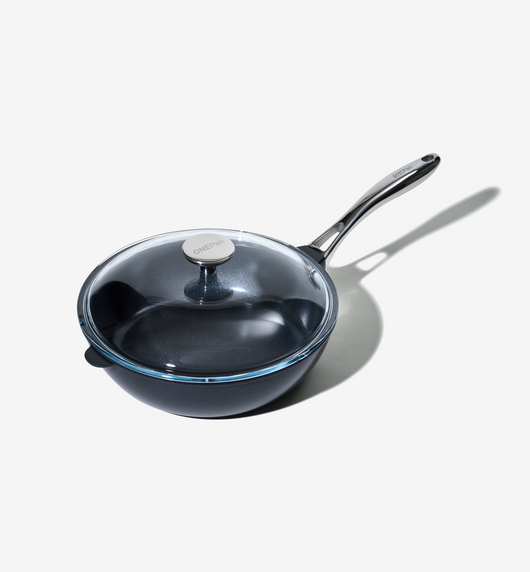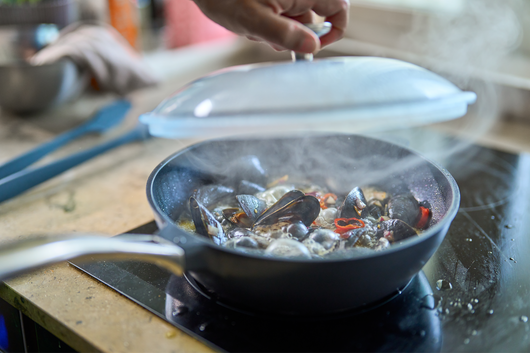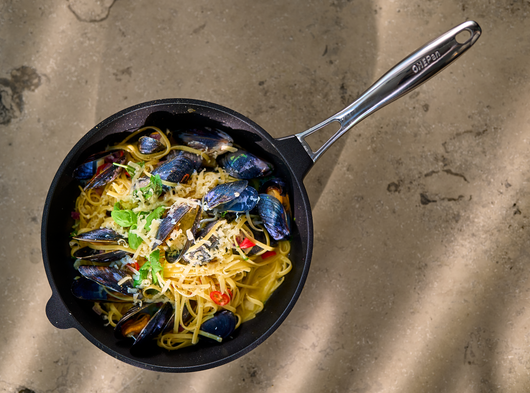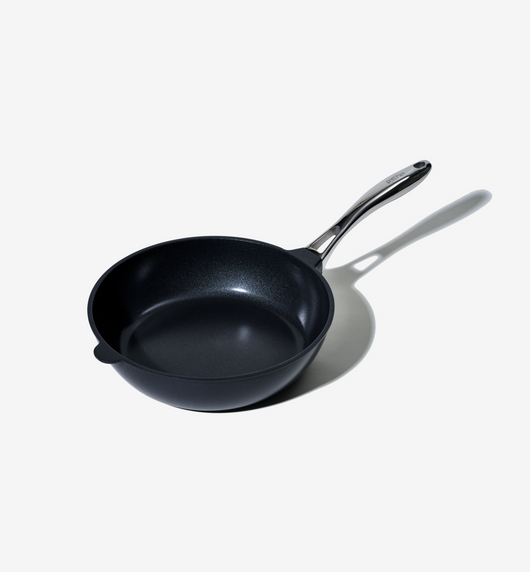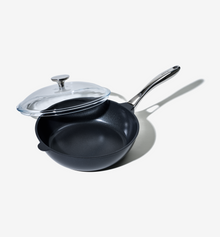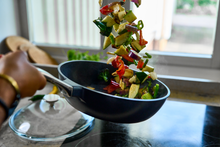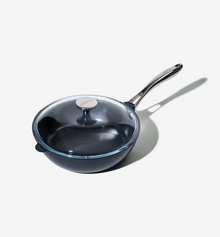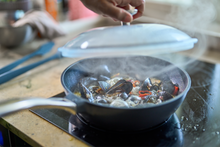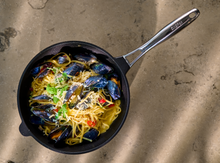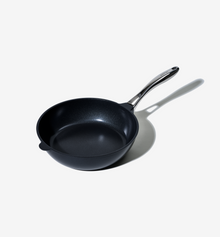 OnePan 26 Sauté
Regular price
$149.00 USD
Sale price
$149.00 USD
Regular price
Unit price
per
Sale
Sold out
Ceramic Non-Stick
Made in EU
Premium Glass Lid.
Sauté
Ergonomic handle
Oven proof
PFAS-free
Re-coatable
Recycled alumnium
View full details
Introducing OnePan 26 Sauté Pan - where circular and culinary innovation meet. Rooted in our commitment to challenging the norms of traditional kitchenware, as we believe in the radical idea that one pan is truly all you'll ever need. 

Circularity, for real. 
The pan body is cast from 100% recycled aluminum, which embraces our ethos of sustainable production. Paired with a ceramic non-stick coating free from all toxic PFAS chemicals and a robust base tough enough for repeated re-coating, this pan embodies our mission to create kitchenware you never have to say goodbye to.

Tolerates the heat of busy kitchens
But OnePan is not just about sustainability; we've collected our experience as chefs and created a sauté pan that will change your game in the kitchen. The robust design ensures that every inch, from the center all the way up the higher edges, distributes the heat evenly - so that all of your ingredients touching the surface will sizzle and fry. Imagine a nice bolognese, a hot stew or a pasta vongole. And - tip for you: because of the non-stick surface and the even heat, it's brilliant for popcorn popping. 

Ergonomic elegance
Ergonomic stainless steel handles provide a comfortable grip, offering control as you flip, stir, serve, and even wok.

A kitchen essential, made to last
OnePan believes in kitchenware that's made to be used, not discarded. Our commitment to quality and innovation ensures that OnePan products are products you'll never have to say goodbye to. 
Re-coatable: part of our circular system
Ceramic non-stick without toxic PFAS
Made from recycled aluminium
Oven safe up to 280°C
Ergonomic stainless steel handle
Frying surface all the way up the edges